Getty

ADRIANA LIMA
NEW YORK FASHION WEEK FW15



A very tanned Adriana Lima stopped by the Desigual show at New York Fashion Week FW15 to support fellow angel Behati Prinsloo who opened and closed the show. Plus, the bombshell who walked the show last season wanted to show her love.
Feb 12 2015

---
recent: Adriana Lima
---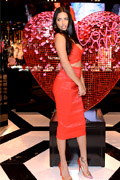 Adriana Lima
VS Valentine's Day 2015 collection in Las Vegas
Adriana Lima
Leather and Laces Super Bowl Party (photo)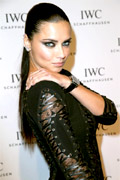 Adriana Lima
That Dress! Zuhair Murad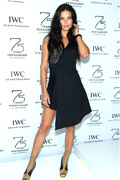 Adriana Lima
That dress! David Komo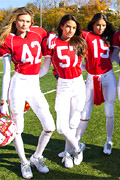 VS Angels
Score at the Superbowl (video)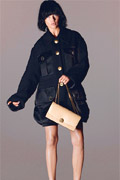 Adriana Lima
Marc Jacobs Spring 2015 campaign
Adriana Lima
Stuns Love Advent day 24 video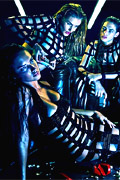 Adriana, Rosie, Joan, Isabeli
Balmain Spring 2015 campaign
Lily, Alessandra Adriana
Angel smile at the VS Fashion show pre show (photo)
Alessandra Ambrosio and Adriana Lima
Which history making VS Fantasy Bra look did you like best?
Alessandra and Adriana
VS Fashion Show pre show (photo)
Lily, Candice, Alessandra, Adriana, Behati
Share their excitement about this year's VS Show in London (video)
Adriana Lima
Working the floor at NYSE before ringing the closing bell (photo)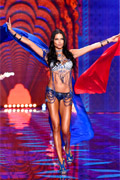 Adriana Lima
VS Fashion Show 2014 London

about
Adriana Lima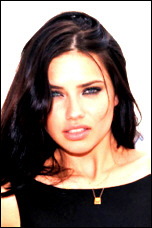 In the world of top supermodels there is those three famous Brazilian faces Adriana, Alessandra and Gisele.

Ask any supermodel fan or model-nista to name a few supermodels and Adriana Lima will always be mentioned.

Adriana Lima's story takes place as a young girl from Salvador, Bahia, Brazil that like many supermodels she never considered becoming a model. In her teens she entered and finished in first place in Ford's "Supermodel of Brazil" model search. Then a year later she placed 2nd in Ford "Supermodel of the World" contest.
Adriana's exotic Brazilian looks and sexy look started to get notice in the modeling world. Three years after having place so close to winning Supermodel of the World, at the young age of 16 she moved to New York city and signed with the prestigious Elite Model Management agency.
Her modeling popularity soon began to take off as many designers wanted the Brazilian beauty look in their clothes and ads.
She starting landing modeling jobs for several designers but it was her eye catching high contrast ad campaigns for Guess that made her stand out. The Guess ads showed a supermodel in the making, with those same Guess girl qualities that also help launch Claudia Schiffer. In 2000 Lima became a Guess Girl and appeared in the book A Second Decade of Guess?
She then went on to become the it-girl model that all designers desired on their runway shows. Lima was soon walking the catwalk for all the great designers such as Giorgio Armani, Valentino, Vera Wang, Christian Lacroix, Fendi, and Ralph Lauren.
Her angel face landed her cosmetics contract in 2003 when she became a Maybelline spokes model. Her campaigns and editorial work continued accumulate when she went on to be the face of Vesace, Mossimo and so on.
From catwalks to covers she started to appear on every major fashion magazine cover from Vogue to ELLE. It was Lima that helped keep supermodel term fresh, something missing after the 80's supermodel era.

Adriana has done so much in her modeling career since she began modeling at 16 years old. However, the thing that most people know her by is being a famed Victoria's Secret angel. She was signed as a VS angel in 2000 and has been part of the extremely popular Victoria's Secret Fashion Show for the past fourteen years. She shares the angel spotlight with a handful gorgeous girls, yet Adriana is still one of the most recognizable angels.
Lima started a rise in the supermodel popularity again that was some what missing after the 80's supermodel era. )