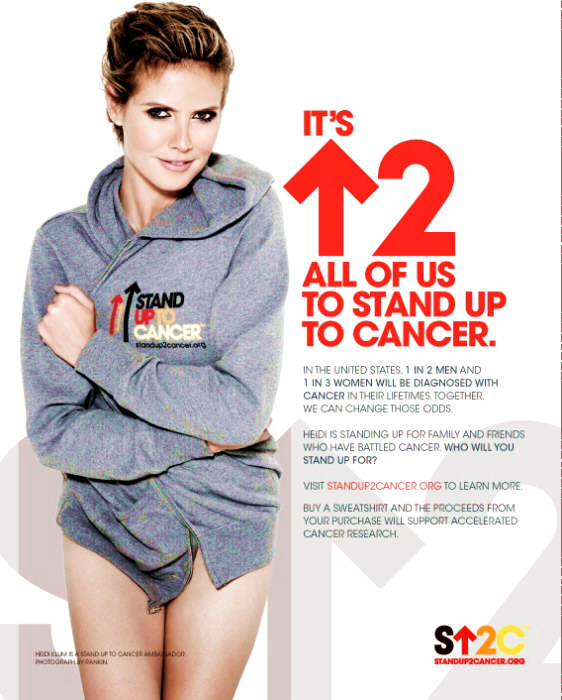 Supermodel Heidi Klum is the new Ambassador for Stand up to Cancer, you can see the beauty in the new PSA and in PEOPLE magazine's World's Most Beautiful issue.

The supermodel is wearing the SU2C sweatshirt that can be (purchase here) with all of the net proceeds going directly to fund accelerated cancer research.

WE love that so many supermodels are using their beauty to make a difference in so many people's lifes.
Help Heidi Klum make a stand against cancer, in her words "Auf Wiedersehen to cancer together."
Purchase the SU2C sweatshirt on www.standup2cancer.org

photographer : Rankin