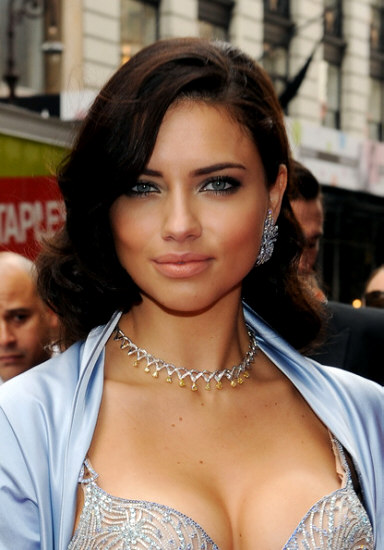 THE 2010 BOMBSHELL FANTASY BRA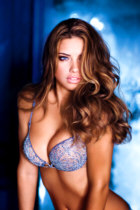 THE 2010 BOMBSHELL FANTASY BRA

This holiday Victoria's Secret is introducing ultimate fantasy gift: THE BOMBSHELL FANTASY BRA, designed exclusively for Victoria's Secret by Damiani.
Valued at $2 million, the Bombshell Fantasy Bra is comprised of more than 3000 brilliant cut white diamonds, light blue sapphires and oval-shaped topazes, all set in 18 karat white gold. The bra features an astounding 60 carats of diamonds and 82 carats of sapphires and topazes.
The bra pattern was designed to evoke a heavenly display of swirling stars and constellations—perfect for a Victoria's Secret Angel. The bra took six Damiani craftsmen 1500 hours of full-time labor to complete. Each diamond was meticulously hand-set to create this wearable piece of art.
Victoria's Secret Angel Adriana Lima models this year's bra. This is the second time Adriana has been selected to wear the world renowned Victoria's Secret Fantasy Bra.
Adriana will also wear The Bombshell Fantasy Bra, designed by Damiani for Victoria's Secret, on the runway at the 2010 VICTORIA'S SECRET FASHION show which airs Tuesday, November 30 (10/9C) on the CBS Television Network.
Share |
photo:Slaven Vlasic/Getty Images North America