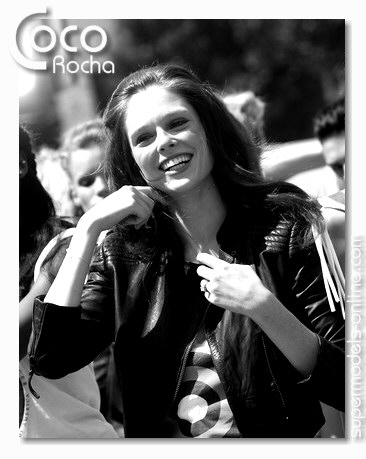 Coco Rocha is a supermodel with incredible fun personality, from her blogs to her amusing video uploads she is always having fun while keeping in touch with her fans. She can go from runway show to sitting front row at NY Fashion week, from magazine covers to photo shoots and she always has that special personality that is luved by her many fans.

She rocks her beauty in such a fun away and continues to stay super glamorous at the same time. Everything you see from Coco Rocha you always know is going to be exciting. Just like Fashion's Night Out when she danced with designer Zac Posen was the funniest things we have ever seen.
Coco Rocha is always rock'in that super fun beauty !
Watch as she host the MTV Video Music Awards online.
more:
Coco Rocha rocks her boots for Fashion Relief (photos)
Share |