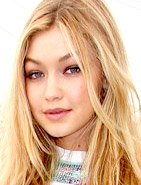 You cannot open a glossy magazine, see a fashion campaign, or watch a beauty commercial without seeing Gigi Hadid. The 20 year old supermodel and face of Maybelline NY is any and everywhere in the fashion and beauty industry.
Though she may appear to many as an over night success, that is far from beyond the truth.

She is not to be labeled as an insta-girl or social media model. Hadid's professional modeling career began at the young age of two, working as a GUESS baby for Paul Marciano. She went on to work for GUESS kids before taking a hiatus for school and a normal life.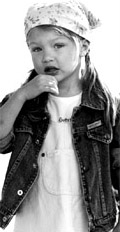 We caught back up with Gigi in her teens when she began making YouTube videos and her charismatic charm was just waiting to get back in front of the camera.
After finishing highschool she was soon off to New York, taking all the right steps in her career and putting in the time effort to build a solid foundation with help from the incredible team at IMG Models. Then came her breakout year in 2015 that began with her landing her first cover Vogue cover, that was soon followed by major campaigns.
Hadid has earned all her career achievements on her own merits, even though we say we was born to be supermodel, she has very strong drive and work ethics. Aside from her busy schedule in front of the camera, she is currently creating her own line with Tommy Hilfiger.